.Piercings at Pink Goblin are performed with sterile needles by our team of licensed, accredited and professional piercers in a safe, clean and relaxing environment.
​
All piercing services will require a valid photo ID for ages 18 and up. All services provided for minors will require both consent from a parent/legal guardian as well as birth certificate and photo ID when applicable.
​
Piercing appointments can be made over the phone or requested online. All requests made online will result in an automatic deposit charge of $20 to the card provided, which will be applied to your appointment total at checkout. 
Prices include standard titanium jewelry options. Upgrade jewelry options are available at cost with a $5 deduction when purchased with a piercing.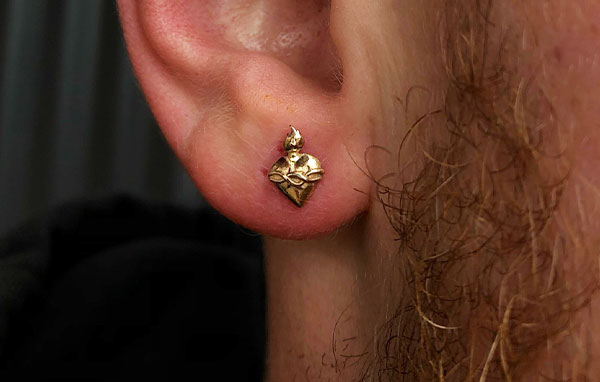 Lobes
Single $35/ Dbl $70/ Tandem $80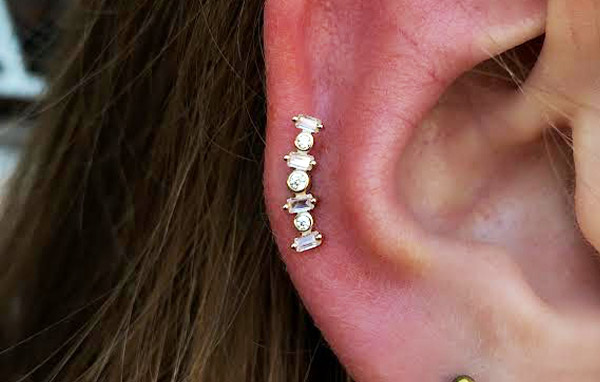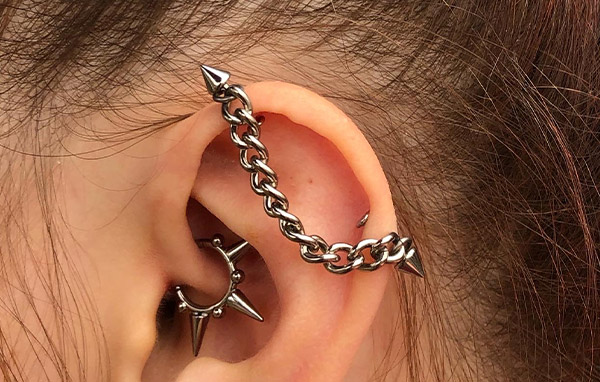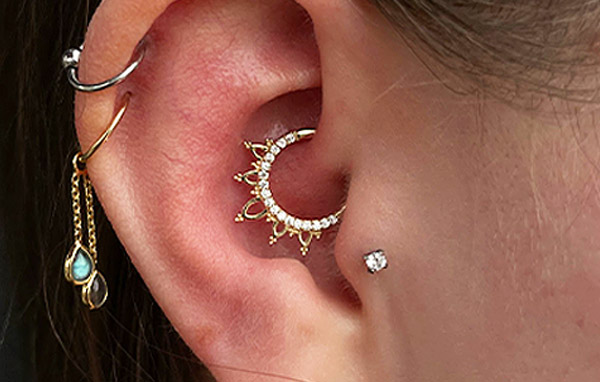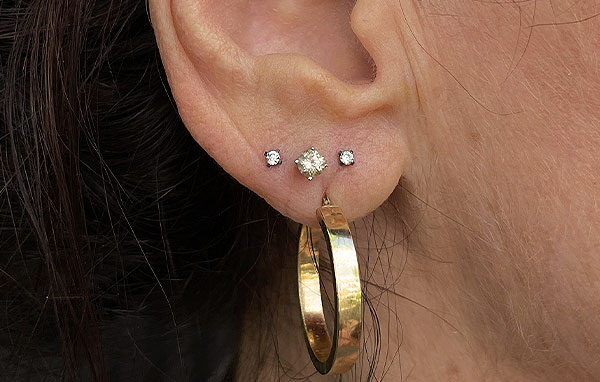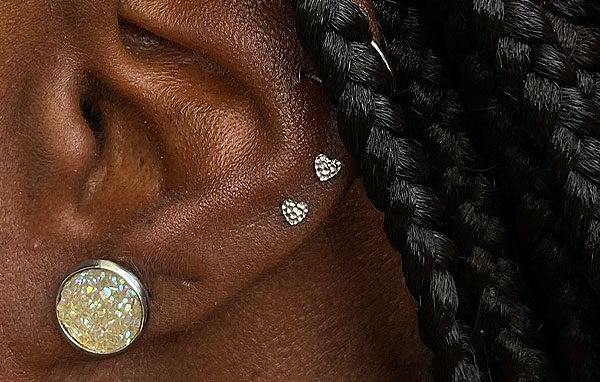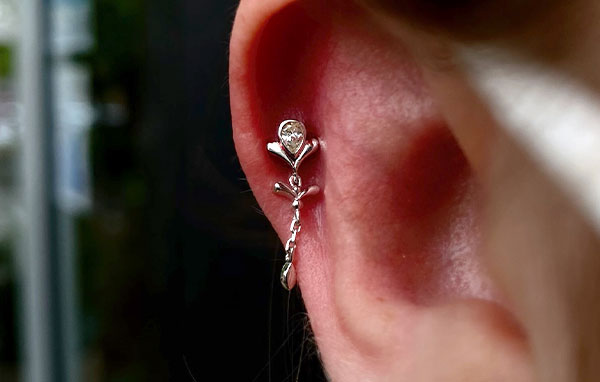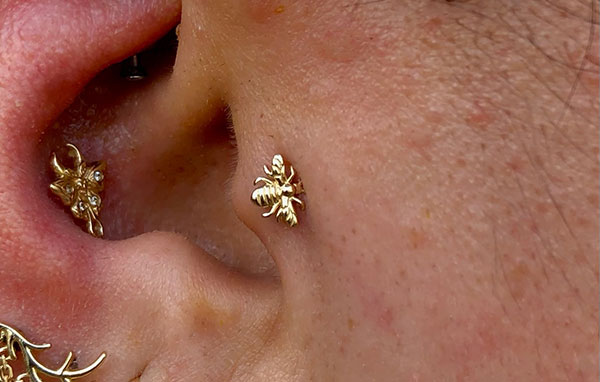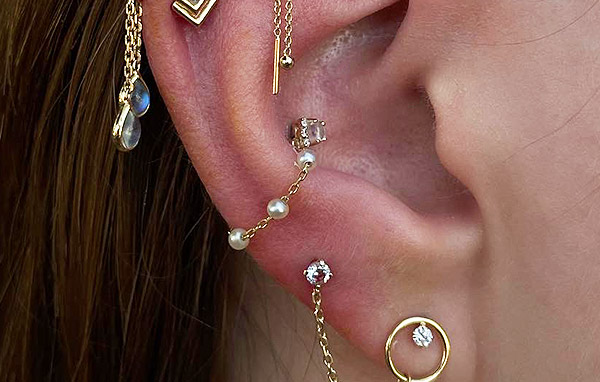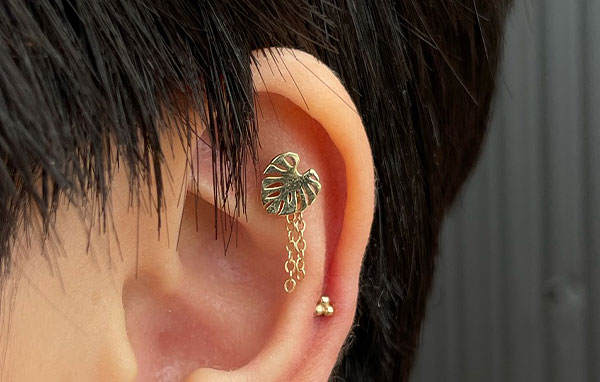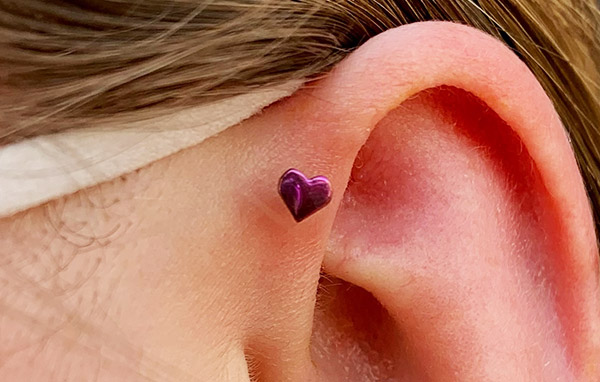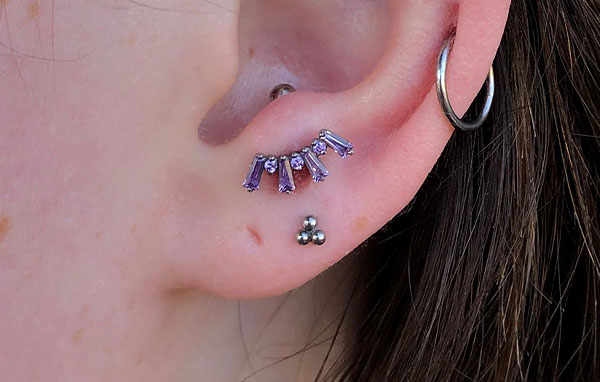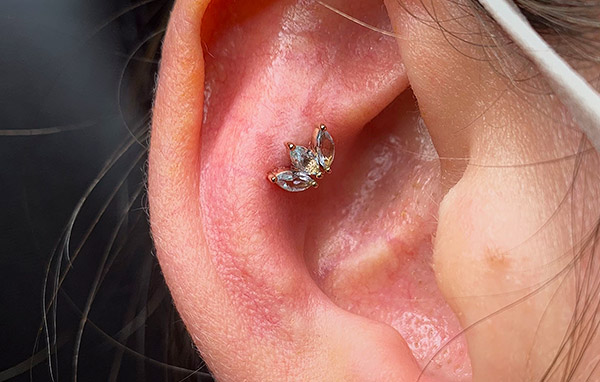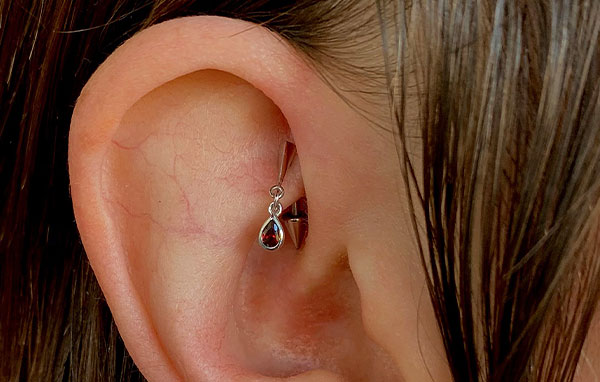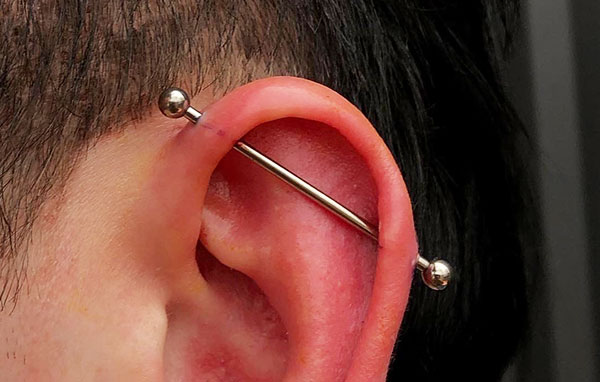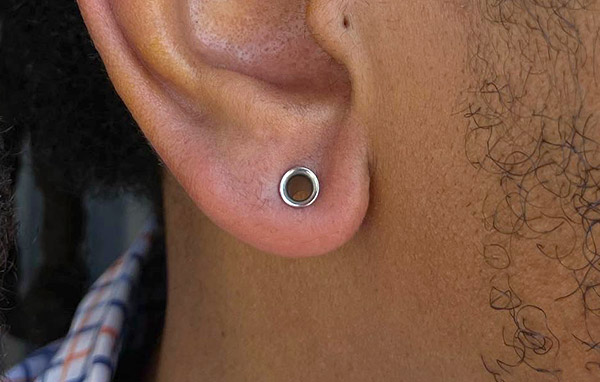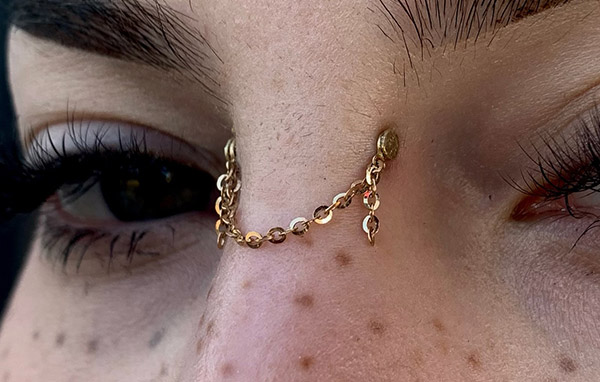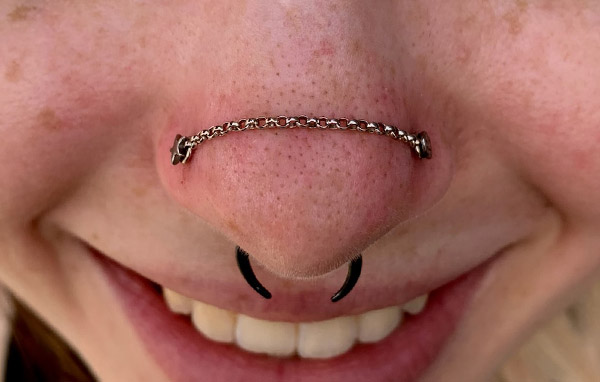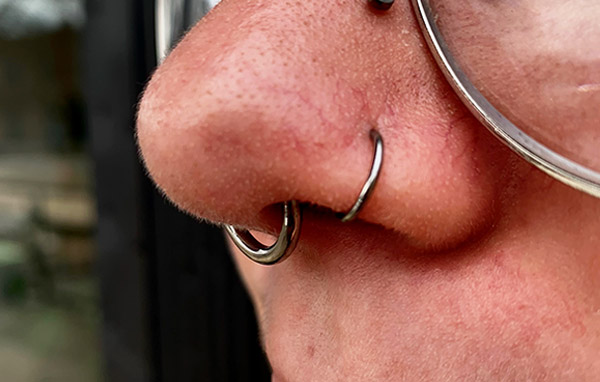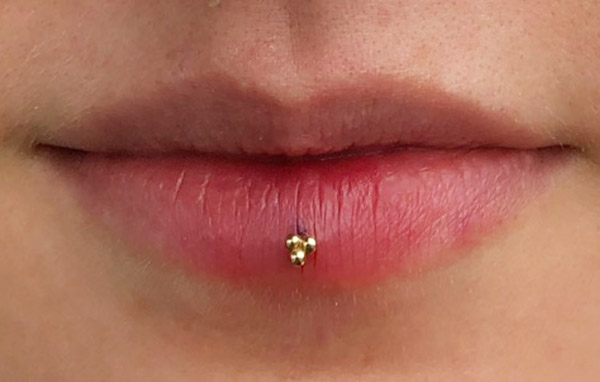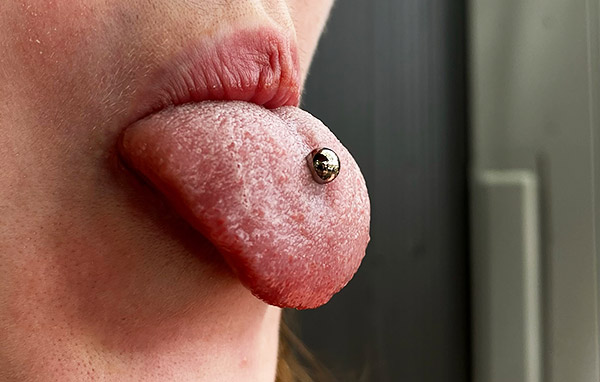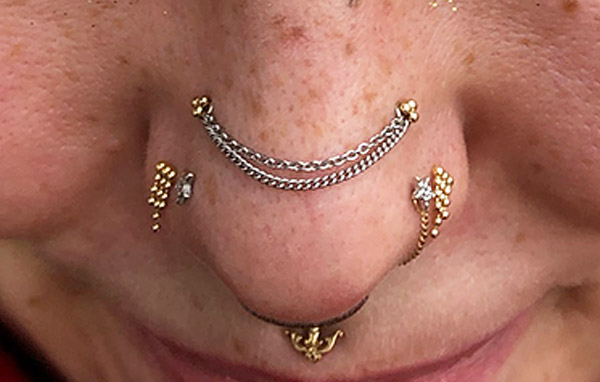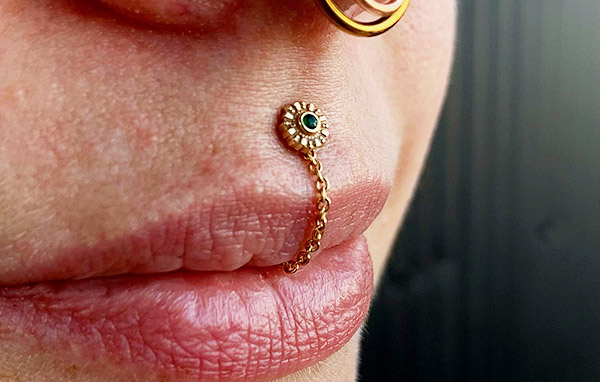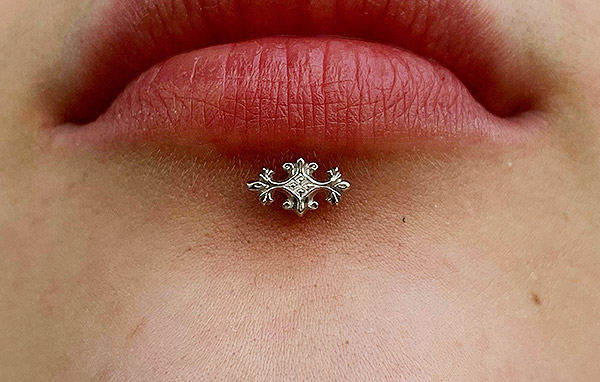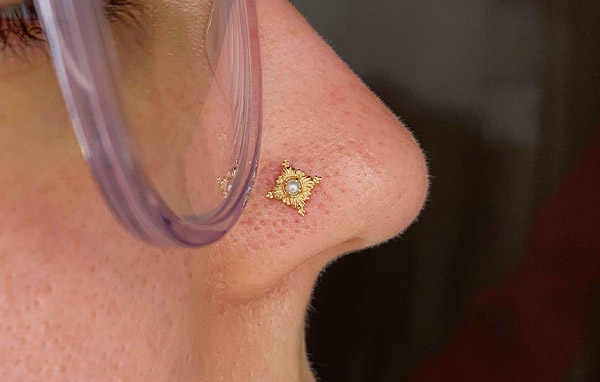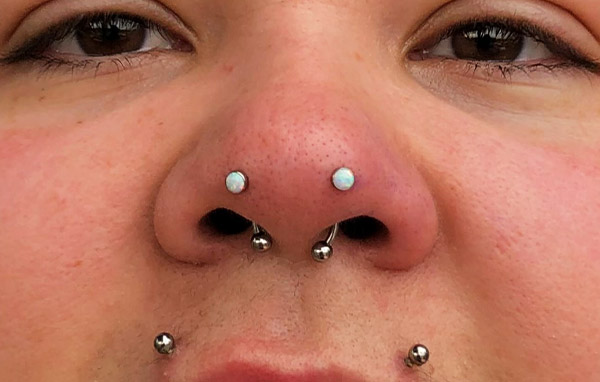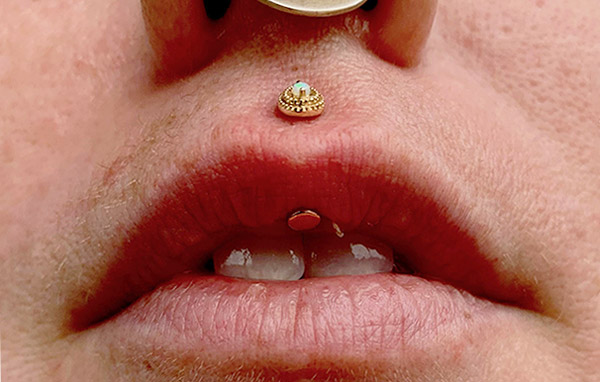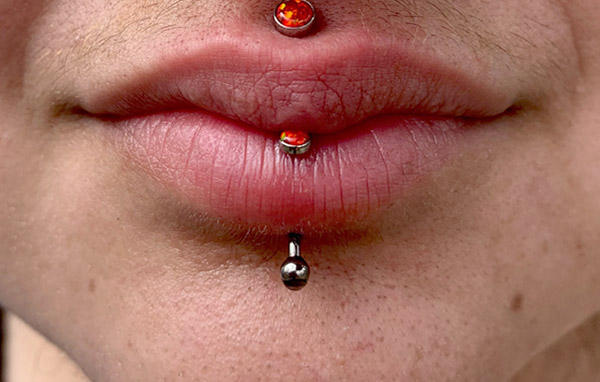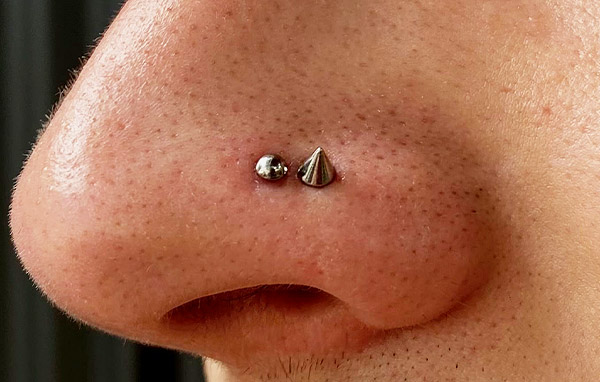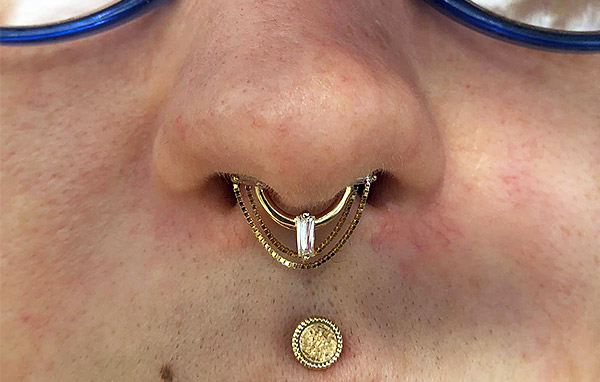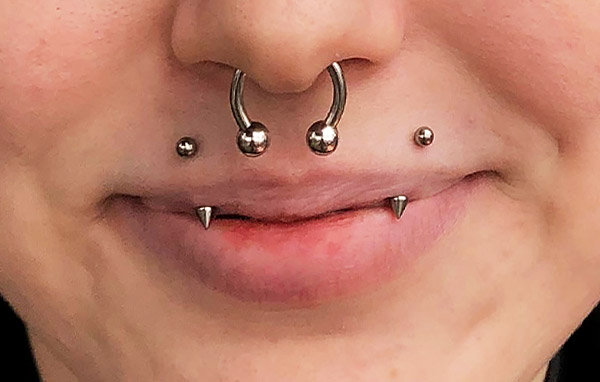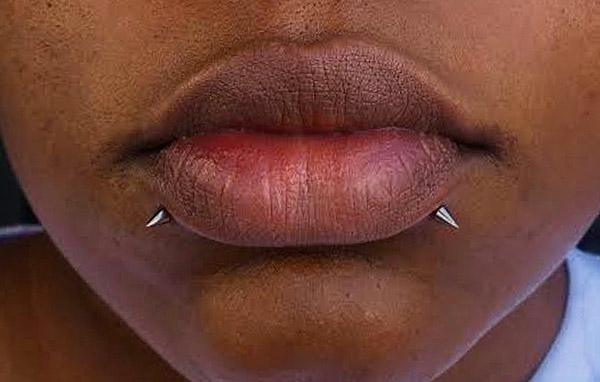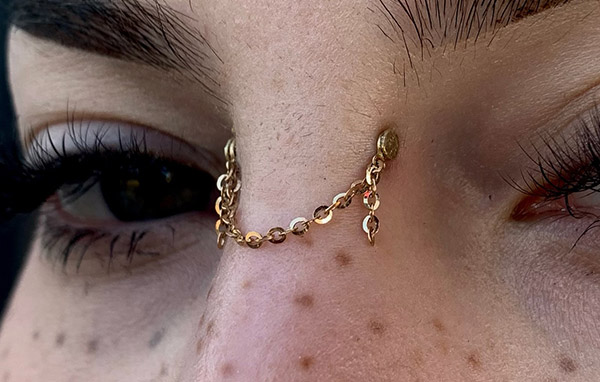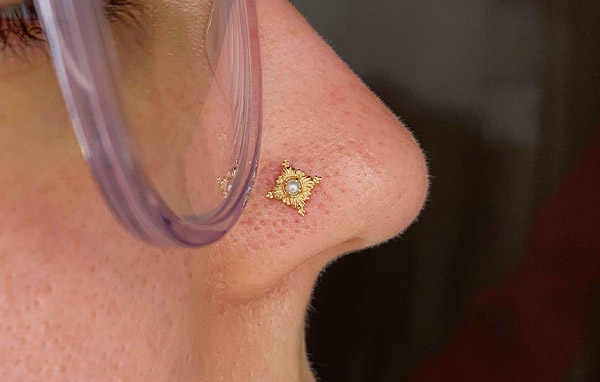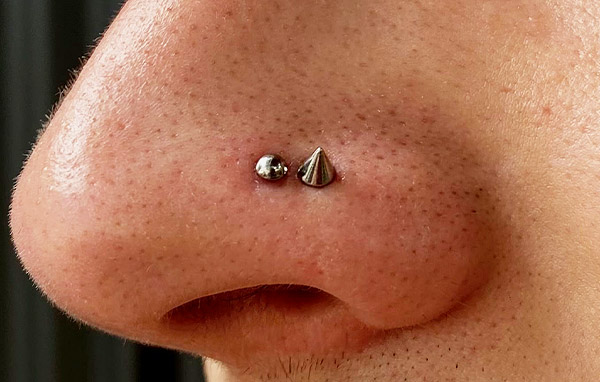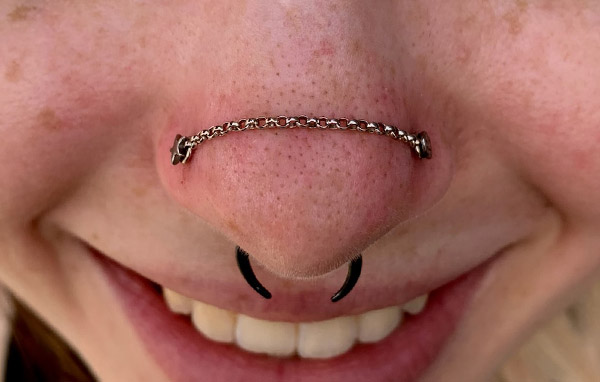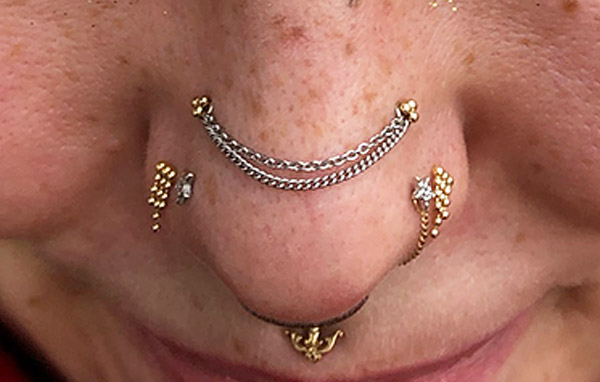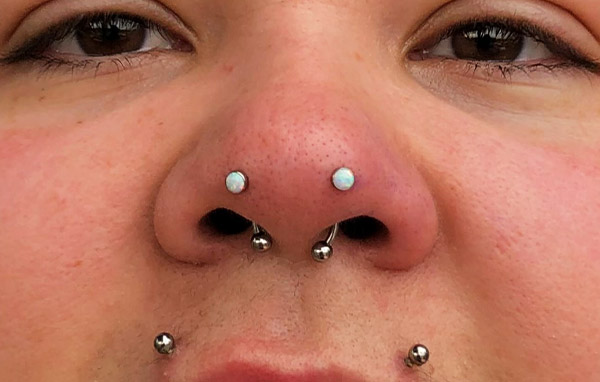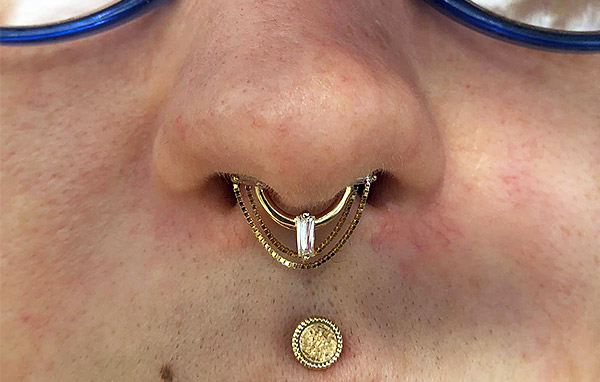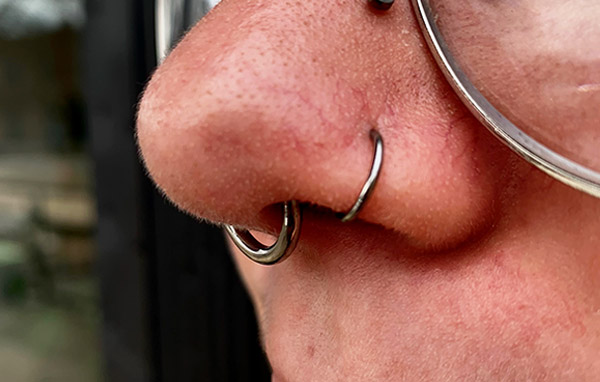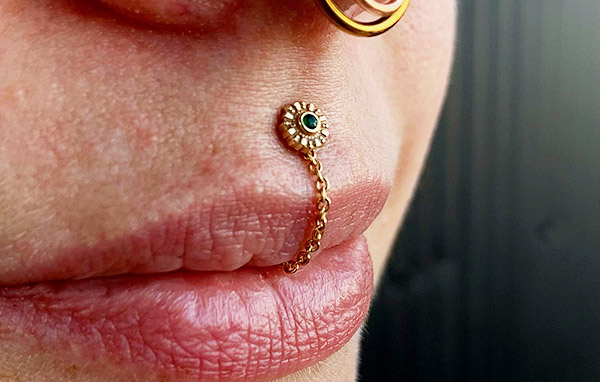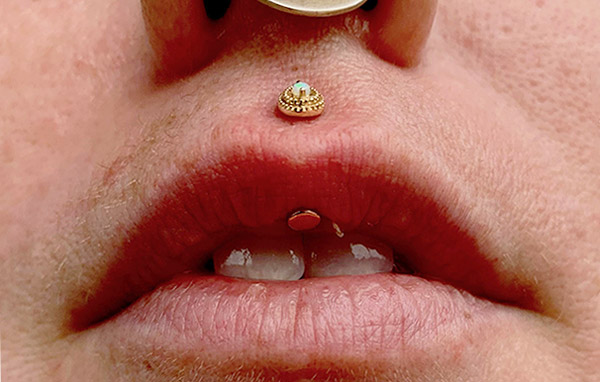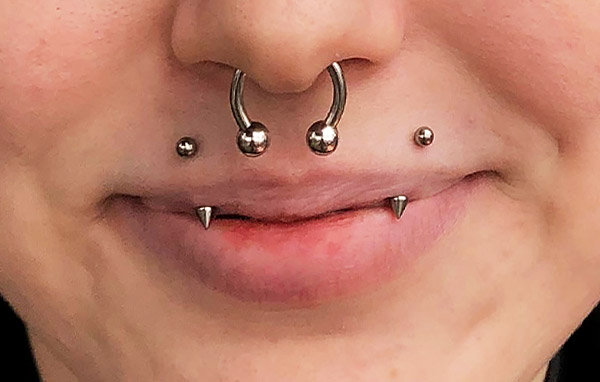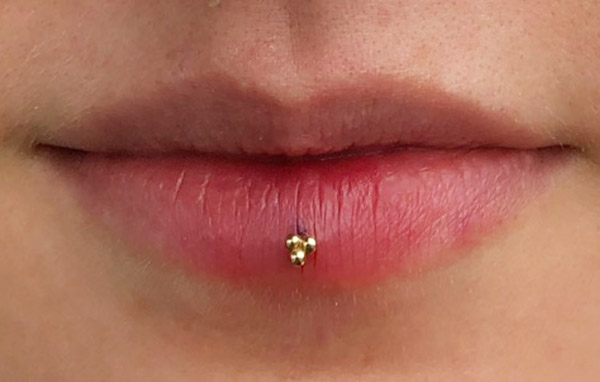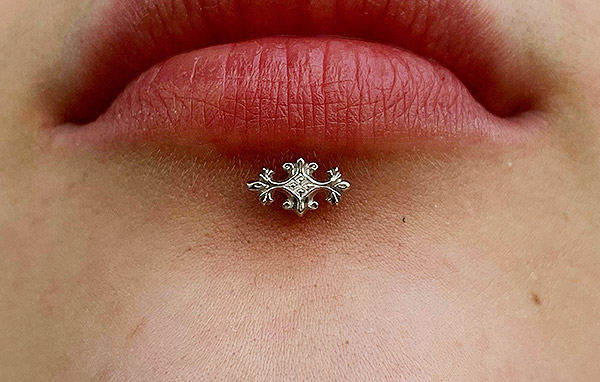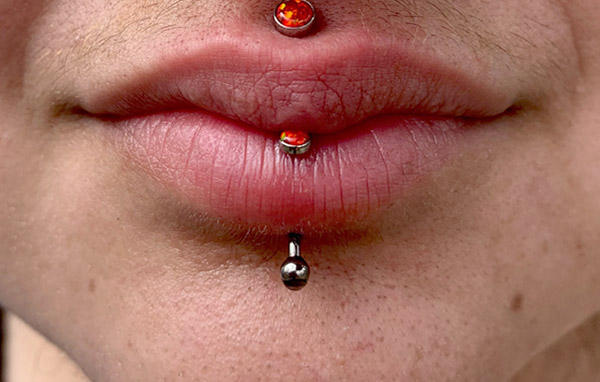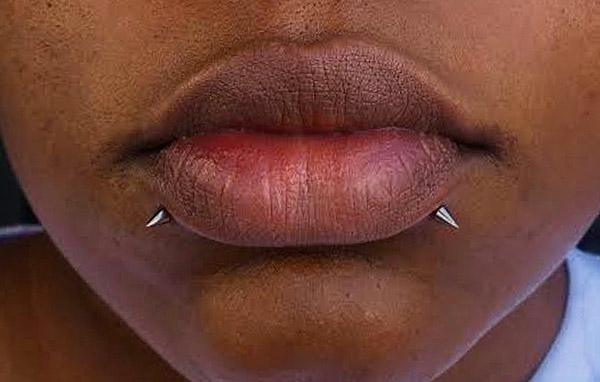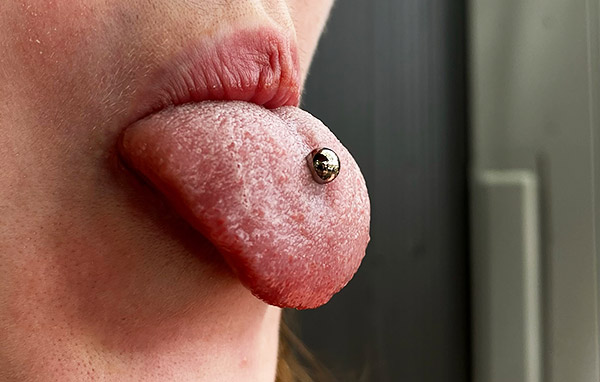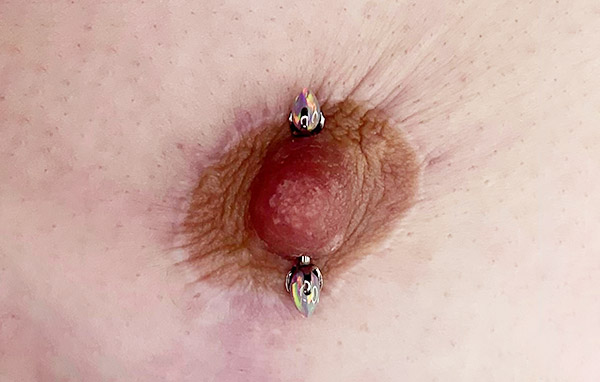 Nipple
SINGLE $50
DOUBLE $100
TANDUM $110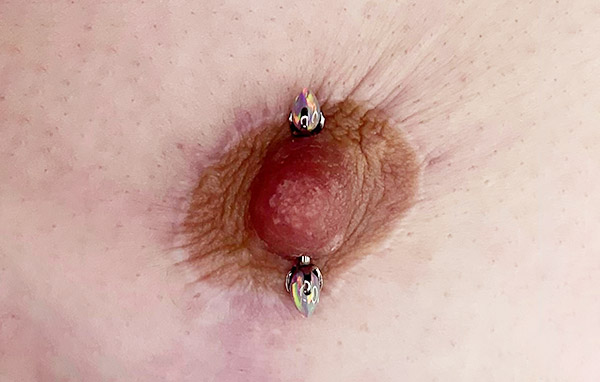 Nipple
SINGLE $50
DOUBLE $100
TANDUM $110
Jewelry Change:
$10 + the price of Jewelry
We are so excited to start offering kid's lobe piercings from ages 10 and up at Pink Goblin! In Clarke county, it is legal to pierce children as young as 6, but based on past piercing experiences, our piercers have decided to set the shop's minimum age at 10.
Here at pink goblin, We view informed, enthusiastic consent as a non-negotiable requirement for every service we provide. We believe that any person, regardless of age, deserves the time and space to make their own informed decision about what they want for themselves and their body. Our piercers are happy to provide the satisfaction and empowerment that comes from being able to express yourself through piercings. However, these will not be the results of the experience if the client cannot or does not consent to the piercing.
Of course, we understand that younger children will likely be a bit nervous before and during the appointment, and kind words of encouragement are always welcome! We will not, however, tolerate any form of coercion, bribery, or threat of punishment should the child refuse to be pierced.
If the Piercer feels at any point that the child cannot or is not consenting to the piercing, they will stop the appointment.
Please keep in mind that photos and Videos during the appointment will not be tolerated. This is to protect the minor being pierced, and any other artists and/or clients that did not consent to being recorded or photographed. We are happy to share with you any after photos we take and you are welcome to take your own after photos, once the appointment is completed.
All of these procedures serve to create the safest, most enjoyable environment possible for the piercing. We are so grateful to be a part of your child's first piercing experience, and we can't wait to see you both in the studio!
Curation vs. Styling Comparison
Curation – $50 + Cost of piercings and Jewewlry (one time charge)
Once a curation appointment is scheduled, you'll receive a questionnaire regarding your preferences when it comes to jewelry styles, the placement and quantity of piercings, and your overall jewelry budget.
Once you arrive at the shop, the appointment begins with your piercer snapping pictures of both of your ears as they are now, creating a file on their Ipad, and sitting down to create a plan for your ears. Throughout the process, the piercer will draw different pieces on the photos, so you can visualize what the end product will look like, depending on which piercings and pieces of jewelry you choose. You'll be able to view the websites of our wholesale jewelry vendors, meaning anything we have access to as a shop can be custom ordered for your ears! At the end of the appointment, you'll have a clear view of the journey ahead, including a plan for which piercings to get and when, which pieces we'll need to custom order, and a completely unique and curated end goal, based on you and your preferences!
Note* A curation marks the beginning of a long term relationship with your piercer, and with the plan the two of you create. Ear Piercings, especially cartilage piercings, require many months to fully heal. This means that, depending on the number of piercings you include in your curation, it could take over a year for the full plan to be completed.
Styling – (jewelry changes over 3 piercings) $20 + cost of piercings and jewelry
All styling appointments begin with a discussion between you and your and piercer about what exactly you're looking to get that day. Often, this involves a level of, "I know I want something, but I'm not sure where…" during which the piercer would advise you based on their personal knowledge and provide possible piercing options. Because styling happens all within one appointment, the jewelry selection would be limited to what we have in the case at the time, as opposed to custom ordering pieces of jewelry and waiting for them to arrive. The number of piercings a client is able to receive will be based on how many piercings they are currently healing.
How to care for your piercing
Gently clean your piercing twice a day with a sterile, pre-packaged saline solution. Wash your hands before and after.
For best results, soak your piercing in the solution using a heavily saturated cotton ball/pad for about
3-5 minutes. If necessary, use a cotton swab saturated with saline to remove any dried fluids from the area. This is important for proper airflow to the piercing.
It is important not to touch or play with your piercing during the healing process.
Clean your piercing twice a day.
Remove all blood and crusties each time you clean it.
Wash your hands before touching your piercing for any reason.
Check your jewelry frequently to ensure it is staying secure during your everyday activities
Be mindful of your new piercing. It is an open wound, and initial jewelery sizes are rather long and easy to snag
Consult with your piercer if you have any issues during the healing process.
Do not touch your piercing unless you are cleaning it.

Do not clean your piercing with alcohol, hydrogen peroxide, contact solution, tea tree oil, or soap.

Do not play with your jewelry.

Do not sleep on your healing piercing, this can lead to discomfort and harmful angle migration.

Do not remove the jewelry to clean the piercing.
Do not change your jewelry early.
Do not risk irritation through cosmetics (ex: makeup, spray tans, hair dye, hair products, ointments/ lotions).
Do not submerge your piercing in dirty bodies of water such as swimming pools, hot tubs, oceans, rivers, and lakes for at least 3-4 weeks.
Do not self diagnose using the internet.
Always consult with your piercer. They are here to help.
All piercing appointments made in advance require a $20 deposit per piercing, which will be used towards the total at checkout on the day of service. Deposits must be made within 24 hours of booking in order to hold the appointment time. If a deposit is not made within this time frame, your appointment will be canceled.
Deposits can be made in person, over the phone, or through the Deposits & Gift Cards section on our website. If you request a piercing appointment through our website, you will be required to place a card on file. This card is NOT charged until we speak to you to confirm your appointment.
Deposits are NON-REFUNDABLE. If you need to reschedule, please let us know at least 24 hours prior to your appointment in order to carry your deposit over to the rescheduled date. Appointments must be rescheduled within 30 days of the original appointment in order to maintain the deposit.